PROFESSOR BRICE ANTAO
Consultant Paediatric Surgeon
QUALIFICATIONS
MBBS (Goa)
MRCSEd (Royal College of Surgeons of Edinburgh)
FRCSEd (Paediatric Surgery)
ACADEMIC AFFILIATION
Assistant Clinical Professor (University College Dublin)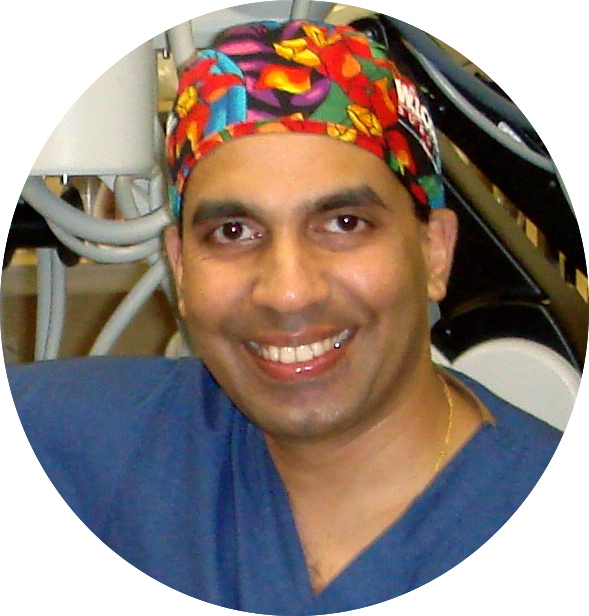 TRAINING AND EXPERIENCE
Professor Brice Antao graduated in Medicine and Surgery from Goa University, Goa (India) in 1995. He underwent basic surgical training in India and the UK and was awarded the Membership of the Royal College of Surgeons of Edinburgh in 2002. He completed his higher surgical training in Paediatric Surgery on the prestigious Yorkshire and Humberside rotation and the internationally renowned Great Ormond Street Hospital for Children, London and was conferred with the Fellowship in Paediatric Surgery by the Royal College of Surgeons of Edinburgh in 2012.
He further undertook two speciality fellowships, one in Minimally Invasive and Robotic Surgery at Blank Children's Hospital, Des Moines, Iowa, USA and the other in Hepatobiliary Surgery at King's College Hospital, London, UK. Blank Children's Hospital is a world-renowned centre that has been at the forefront of minimally invasive and robotic surgery and King's College Hospital is home to Europe's largest paediatric liver centre and fetal medicine unit.
Professor Antao has had a very extensive and comprehensive training in all aspects of general and specialised paediatric surgery. He has since worked as a Consultant Paediatric Surgeon at Our Lady's Children's Hospital, Crumlin. Over this 5-year period, Professor Antao has established himself as a dynamic, dedicated and highly motivated Paediatric Surgeon. In addition to providing exceptional care for all his patients, he has served on various committees and has successfully led a number of quality improvement initiatives to effect change and improve patient safety, quality of care and efficiencies.
Professor Antao is a fully accredited specialist paediatric surgeon, and is on the Specialist Register in Paediatric Surgery, both with the Irish and UK Medical Councils.
CLINICAL INTEREST
Gastrointestinal Surgery
Hepatobiliary Surgery
Thoracic Surgery
Neonatal Surgery
Surgical Oncology
Minimally Invasive & Robotic Surgery
RESEARCH INTERESTS
Ergonomics in Minimally Invasive Surgery
Simulation in Surgery
Robotic Surgery
Chest Wall Deformities
Abdominal Wall Defects
GRANTS AND AWARDS
Ethicon Foundation Travelling Fellowship
(Royal College of Surgeons of Edinburgh)
Ethicon Endosurgery Educational Grant
Sheffield Children's Appeal Research Grant
Asian Association of Pediatric Surgeons Travel Grant
PROFESSIONAL MEMBERSHIPS
British Association of Paediatric Surgeons (BAPS)
European Paediatric Surgeon's Association (EUPSA)
International Paediatric Endoscopy Group (IPEG)
British Association of Paediatric Endoscopic Surgeons (BAPES)
European Society of Paediatric Endoscopic Surgeons (ESPES)
Society of Irish Paediatric Surgeons (SIPS)
International Society of Paediatric Oncology (SIOP)
The Children's Cancer and Leukaemia Group (CCLG)
Chest Wall International Group (CWIG)
da Vinci Surgery Community